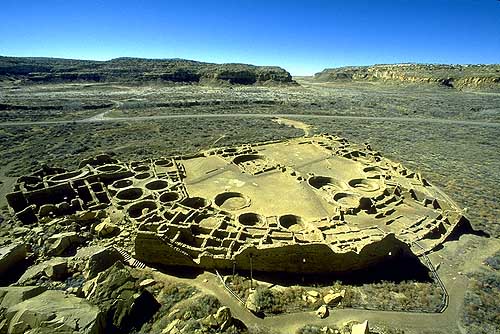 We are venturing to
Chaco Canyon, New Mexico
August 30 - September 2, 2002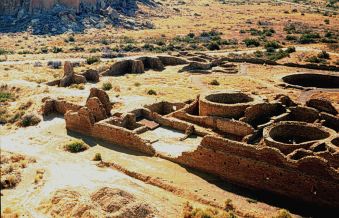 For details on how you can be included in this trip,
call or e-mail
Larry Reineck 928-442-1409 awildadventure@direcway.com
Chaco Canyon, in northwestern New Mexico was THE major hub of the ancient Puebloan culture between AD 850 and 1250. And a limited number of adventurers will join us for a Labor Day Weekend campout and uniquely private, guided tour that you will never forget. This adventure will provide a special opportunity for a select group to touch the past, to reach back 1,000 years and, yet, never actually leave the present. Very few creature comforts are available, and campsites are first-come-first get, so make your plans now and contact us to be included.